CV
My name is Amber and I'm a frontend engineer living in Berlin.
I have a keen interest in accessibility and performance, and extensive experience in agile, version control, testing, CI/CD, and error handling.
I've worked on internal tools (TypeScript), onboarded engineers, run A/B tests, managed headless CMS requests, written middlewares for backend endpoints, overseen API creation, improved SEO, and more.
In my spare time I write on my tech blog, organise and coach at codebar, read, take photos, and take long walks outside!
Experience
Web developer, Ableton
Jul 2021 - present, Berlin, Germany
Frontend engineer, N26
Jan 2019 - Jun 2021, Berlin, Germany
Building an isomorphic React, CSS-in-JS, GraphQL, & Node.js banking web app and support site used by millions.
Implemented secure inbox so users can send and receive sensitive data securely.
Sole frontend developer for document PDF generation feature that saves 100s of contact hours per week.
Lead feature development of support website that so far reduced contacts by 10%.
Increase Google search page ranking through correct use of meta data and structured data.
Optimise Contentful CMS space to markedly reduce 404s, incorrect slugs, and missing content.
Hold live video tutorials and AMAs for content editors.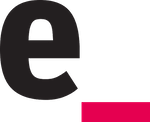 Frontend developer, Edenspiekermann
Jan 2018 - Dec 2018, Berlin, Germany
Building a government web app and independently launching a product sign-up site.
Led development of and launched a website using GatsbyJS in 2 weeks.
Independently configured Craft CMS.
Worked on a large React application.
Maintained a versioned design system.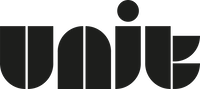 Web development intern, The Unit
May 2017 - Dec 2017, Brighton, UK
Building a web app for an energy company.
Built 404 page (HTML/CSS) into Angular app.
Released app using CI/CD with Circle CI.
Created JS (ES6) apps connected to APIs.
Agile experience - sprints/retros/planning.
Above is a list of my front end web engineer experience. See the rest of my work experience on LinkedIn!
Education
Master of Psychology, Leiden University 2014 - 2015, Leiden, NL
Postgraduate Diploma in Psychology, Christchurch University 2012 - 2012, Christchurch, NZ
Bachelor of Psychology, Christchurch University 2008 - 2011, Christchurch, NZ
Contact me